This hair oil paves the way for a healthy hair growth journey! This blend of organic oils works to nourish your hair and scalp with the nutrients to achieve rapid growth, thickness, and durability.
Handcrafted with love and made with natural ingredients🤎
 Ingredients: Castor oils, Grapeseed Oil, Avocado Oil, Jojoba Oil, Argan Oil, Neem Oil, Black Seed Oil, Rosemary Essential Oil.
Customer Reviews
Latasha P.

United States
09/05/2022
Hair crack is extraordinary
I absolutely recommend the hair crack oil. I used it on my daughter's 4c hair while she had knotless braids. Her hair grow at least 2 inches over a 6 month period and had minimal breakage/shedding. I just purchased our 2nd bottle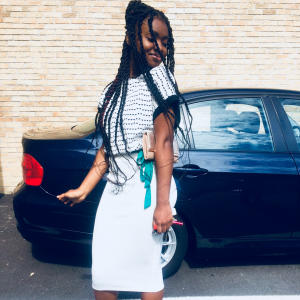 J
Jamie

United States
09/24/2021
Everything and More
I love this product. I remember when you first started selling this . It truly is hair crack . I'm addicted and this bottle will last me sometime.
Destiny H.

United States
09/02/2021
Healthy Hair
There's so much I can say about Hair Crack, this is the real deal!! Keeps my scalp hydrated, leaves it feeling fresh and clean. I notice new growth as well consistently using this growth oil. A must buy if you want to improve your hair routine.
Jordaine R.

United States
07/06/2021
I can see why they give it that name!
This oil is so nourishing for my scalp. A little goes a long way and the smell is not strong and over bearing.
Na

United States
06/23/2021
Best stuff
It loves my hair.. This is really crack
Dante L.

United States
05/18/2021
Growth oil Review
This is my second bottle and I see and I feel a difference. Love it.
05/20/2021
WE ARE CROWN'D
Thank you for your review, Dante!
Dante L.

United States
03/23/2021
Smells amazing and leaves my locks soft, smooth and hydrated.