This hair oil paves the way for a healthy hair growth journey! This blend of organic oils works to nourish your hair and scalp with the nutrients to achieve rapid growth, thickness, and durability.
Handcrafted with love and made with natural ingredients🤎
Ingredients: Castor Oils, Grapeseed Oil, Avocado Oil, Jojoba Oil, Pumpkin Seed Oil, Argan Oil, Black Seed Oil, Neem Oil, Tea Tree Oil, Rosemary oil and your Assorted Essential Oil of Choice.
IMPROVES: 

Improves stimulation to the scalp. Promotes growth and thickness. Reduces dry scalp and dandruff. Seals in moisture and produces shine. Great for use as hot oil treatment or pre-poo
How to use: 
Massage into the scalp once daily, or every other day for best results: Apply to the scalp every day while wearing protective styles. Deep condition or "pre-poo" by applying it to your damp-to-wet scalp and hair follicles. Cover hair with a plastic cap for 30mins to an hour. 
Recommended Use: 
Apply after using our GOLD E LOCS Hydrating Mist for added stimulation and hydration.
Customer Reviews
Jocquez M.

United States
12/06/2022
It's definitely working! Love the scent and I like that's it's not super thick . It easily spreads thoroughly on the scalp in between hairs. Great product
Brittney B.

United States
10/29/2022
Blessings on blessings!!!!
This oil is living up to its name for real!! The GROWTH I've had from this oil for 2 years while using it is beyond crazy!! The smell and consistency is amazing! I'm forever in love!
Esther

United States
10/17/2022
Everyone NEEDS This!
I thought I was going bald at the start of the year because I started to have patches of hair fall out randomly. I cut my hair short to mentally prepare myself for baldness but came across this oil and Gold E Locs. Other than a shampoo and conditioner, this is all I used religiously. I used it in between styles, for deep conditioning and just to keep my hair moisturized. In 6 months time, my hair has grown back LONGER AND THICKER than before I started to lose my hair. I cried today as I washed my hair because I remember feeling to insecure that I would lose my hair and now it is healthier than ever. THANK YOU!
Ethel G.

United States
Eloisa W.

United States
10/10/2022
Hair Crack
I have been using the above product for over a year. I was very disappointed as I didn't see any results. Thank God I continued to use it & was encouraged to do so by the creator of the product. I must say that I now see the results that others have described. The bald spot is no longer bald & shiny, but there's hair growth, it's really growing!!! My daughter now has alopecia & she's using this product. I pray that she will be helped as well.Thanks so much for the product, although my growth is slow, I feel confident that it will all grow in.To God be the glory!! God bless you sister.
Latasha P.

United States
09/05/2022
Hair crack is extraordinary
I absolutely recommend the hair crack oil. I used it on my daughter's 4c hair while she had knotless braids. Her hair grow at least 2 inches over a 6 month period and had minimal breakage/shedding. I just purchased our 2nd bottle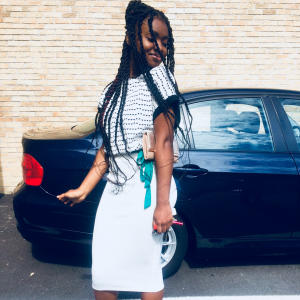 J
Jamie

United States
09/24/2021
Everything and More
I love this product. I remember when you first started selling this . It truly is hair crack . I'm addicted and this bottle will last me sometime.