This scrub removes dead skin cells while working to naturally fade dark spots, improve texture, and visibly even skin tone.
We use energy-boosting lemon oil to also aid in brightening the skin's appearance.
The formula is a blend of our signature shea butter base to be ultra-moisturizing while exfoliating.
Ingredients: Shea Butter, Almond Oil, Aloe powder, Raw Organic Sugar, Turmeric Powder, Neem Oil, Rosehip Oil, Lemon Essential Oil, Lavender Essential Oil, Rosemary Essential Oil,  
Note: Always patch test before use. 
Handcrafted with love and made with natural ingredients🤎

Customer Reviews
Pamela i.

United States
04/18/2022
GLORY!
My body loves this product. It is indeed a "SPA" in a bottle. It refreshes, rejuvenates, and moisturize my skin. Glory is my go-to treatment for a scrub after a hard week at work. I use Glory sometimes in shower, but my body likes it better in a warm bath with "Refresh" bath salt. The natural oils in these products are so good for my body you'll.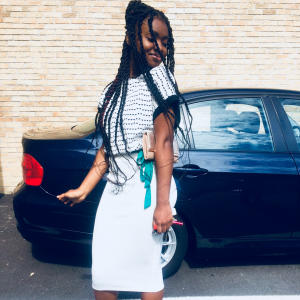 JV
Jamie V.

United States
09/07/2021
Amazing Body Scrub
During my pregnancy my face, stomach and neck become darker due to the hormones. I used this daily weeks after my pregnancy and it is life changing. I need this in my bathroom daily. I just bought 2 so I won't run out so quickly. If you would like to lighten your skin naturally THIS IS THE PRODUCT FOR YOU. Everyone's body is different but *** worked for me .
Alicia E.

United States
09/06/2021
1000% Recommend
Peer this with the turmeric soap for immediate results on any hyperpigmentation, dark spot, or acne scarring!!!